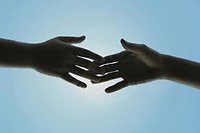 About Our Counsellors
We have an excellent team of counsellors working at NLCC.

Each will be in their last year of study or will have qualified but not yet ready to become fully professional.

They will be studying at a BACP recognised university or college which include:
Kingston University
Metanoia
Morley College
Regent's University
Richmond Adult Community College
Roehampton University
West Thames College

Professional qualifications
Our Counsellors will be studying towards their Diploma, Bsc Degree or Masters Degree in a wide range of specialist areas.

Areas of specialism
These specialist areas will include such theoretical models as :-
Integrative
Transactional Analysis (TA)
Psychodynamic
Psychoanalytic
Transpersonal
Spiritual
Existential
Person Centred
Humanistic
Psychosexual
Cognitive Behavioural Therapy (CBT) - please note we cannot offer CBT to fulfil any car insurance requirements.

Our promise
Our values are drawn from the British Association of Counselling and Psychotherapy (BACP) ethical framework. These include working with integrity, honesty and courage. We hold confidentiality as central to our work.

We believe that each person has the ability to take responsibility for themselves and to change and grow towards their own potential.
Please contact our clinical manager Tony Novissimo on 07773 385165 or via email at info@lowcost-counselling.com to see how we can help you.